experience luxury without all the stuffiness
Our world-class team of talented barbers provides the very best haircuts, straight-razor shaves, and barber facial services for men looking for a Big Boss barbering experience
About Boss Vibes Barbershop
Nestled conveniently at the intersection of Dixie and Burnhamthorpe in Mississauga, Boss Vibes Barbershop (formerly known as Big Boss Barbershop) redefines the grooming scene in Mississauga. Our meticulously selected team of barbers and stylists boasts an impressive tenure, with most of them bringing a wealth of 10 to 15 years of experience to the chair. They are adept at delivering the latest trends in hairstyling, ranging from personalized haircuts to classic fades and tapers. Additionally, we offer precision beard trims and indulgent straight razor shaves for those moments of self-pampering.
At Boss Vibes Barbershop, we are dedicated to crafting an experience that mirrors the uniqueness and authenticity of our diverse clientele. We have meticulously curated an extraordinary ambiance where you can momentarily escape the hustle and bustle of your daily routine while entrusting your grooming needs to our exceptionally skilled barbers.
Book your appointment today and enjoy the Boss experience.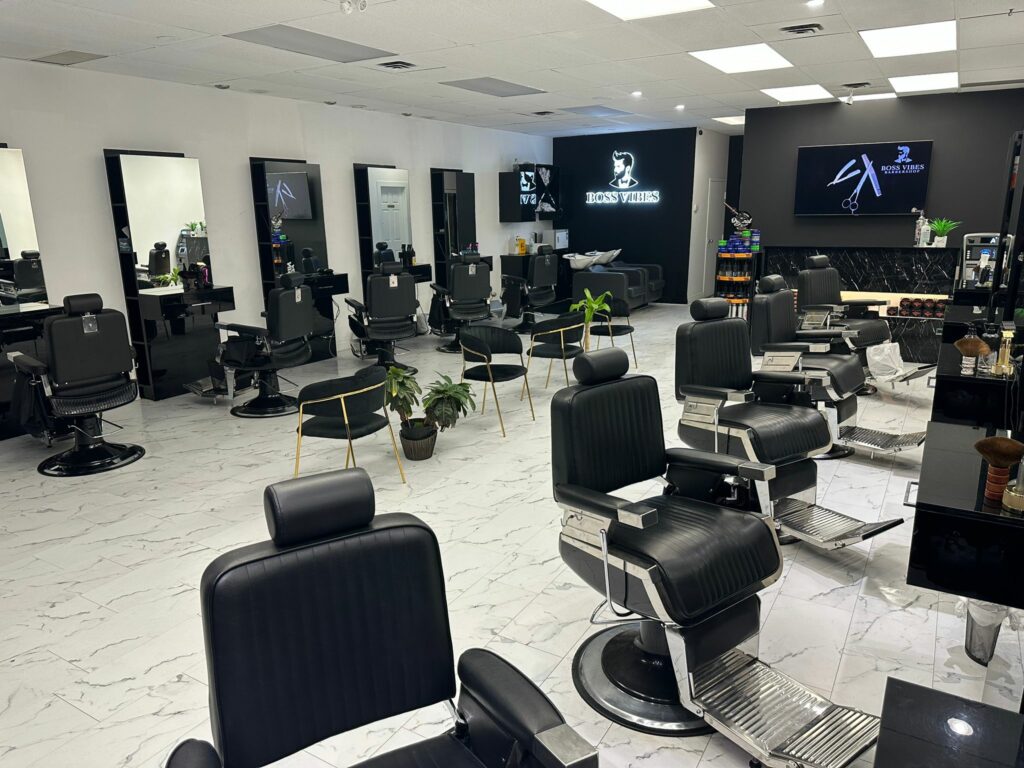 With an average of 10 to 15 years of experience under their belts, our barbers have seen and styled it all. They've stayed at the forefront of trends, mastered classic techniques, and consistently delivered exceptional results. When you sit in their chair, you can trust that you're in the hands of seasoned professionals who understand the nuances of hair and grooming. Beyond their credentials and experience, our team is united by a deep passion for their craft. They view each haircut as a work of art, each shave as a precision endeavor, and each styling session as an opportunity to make you look and feel your best.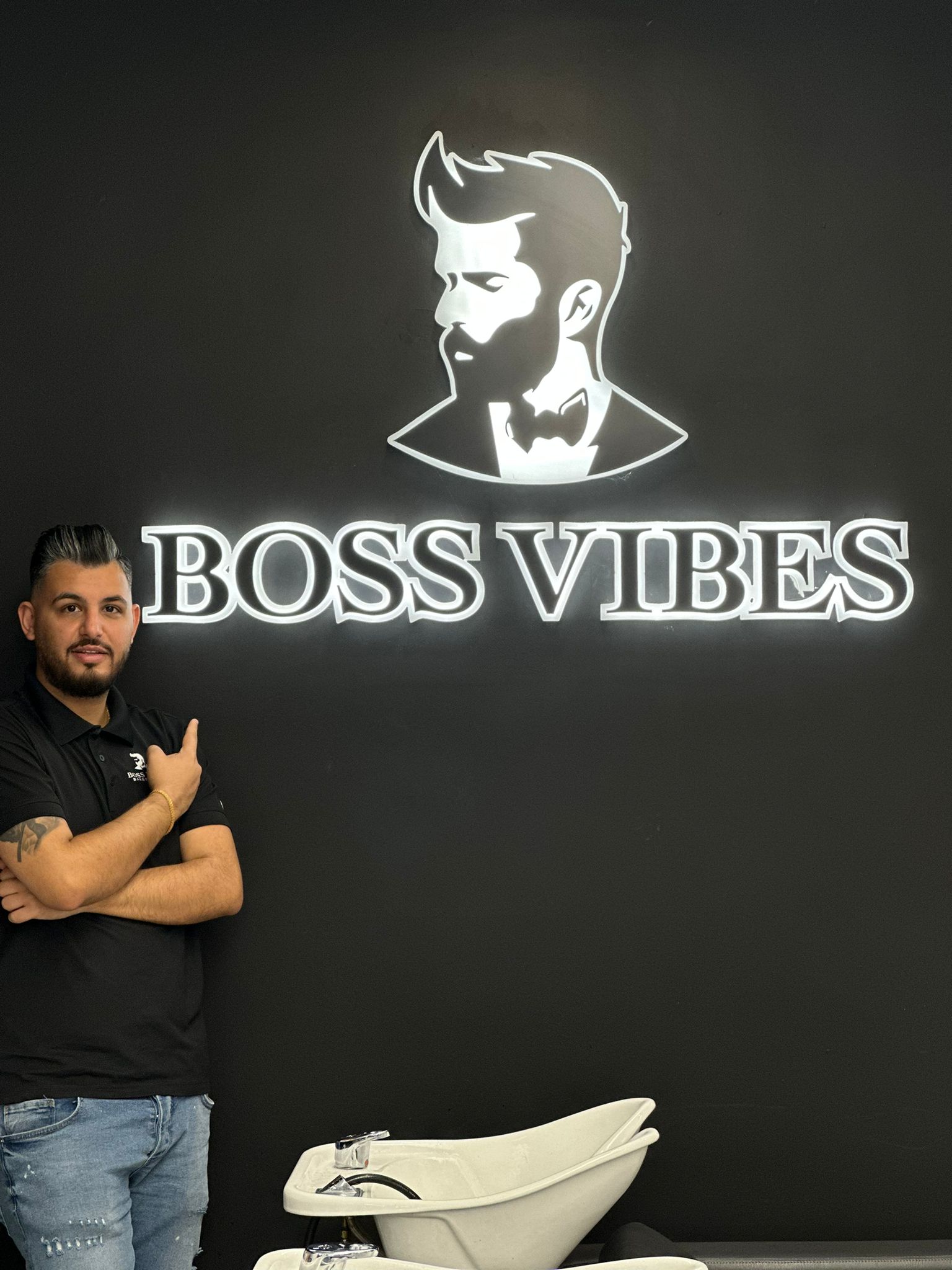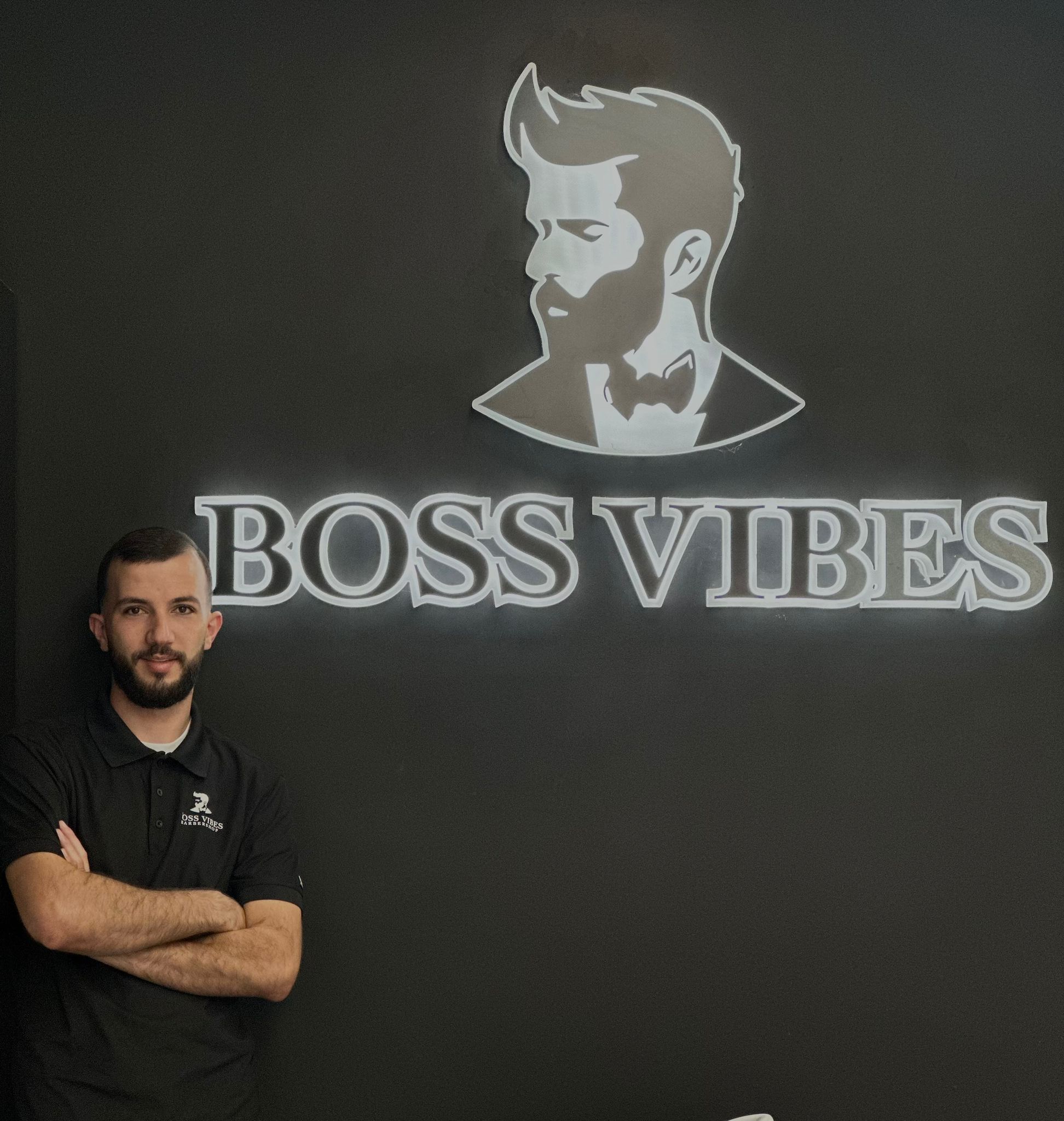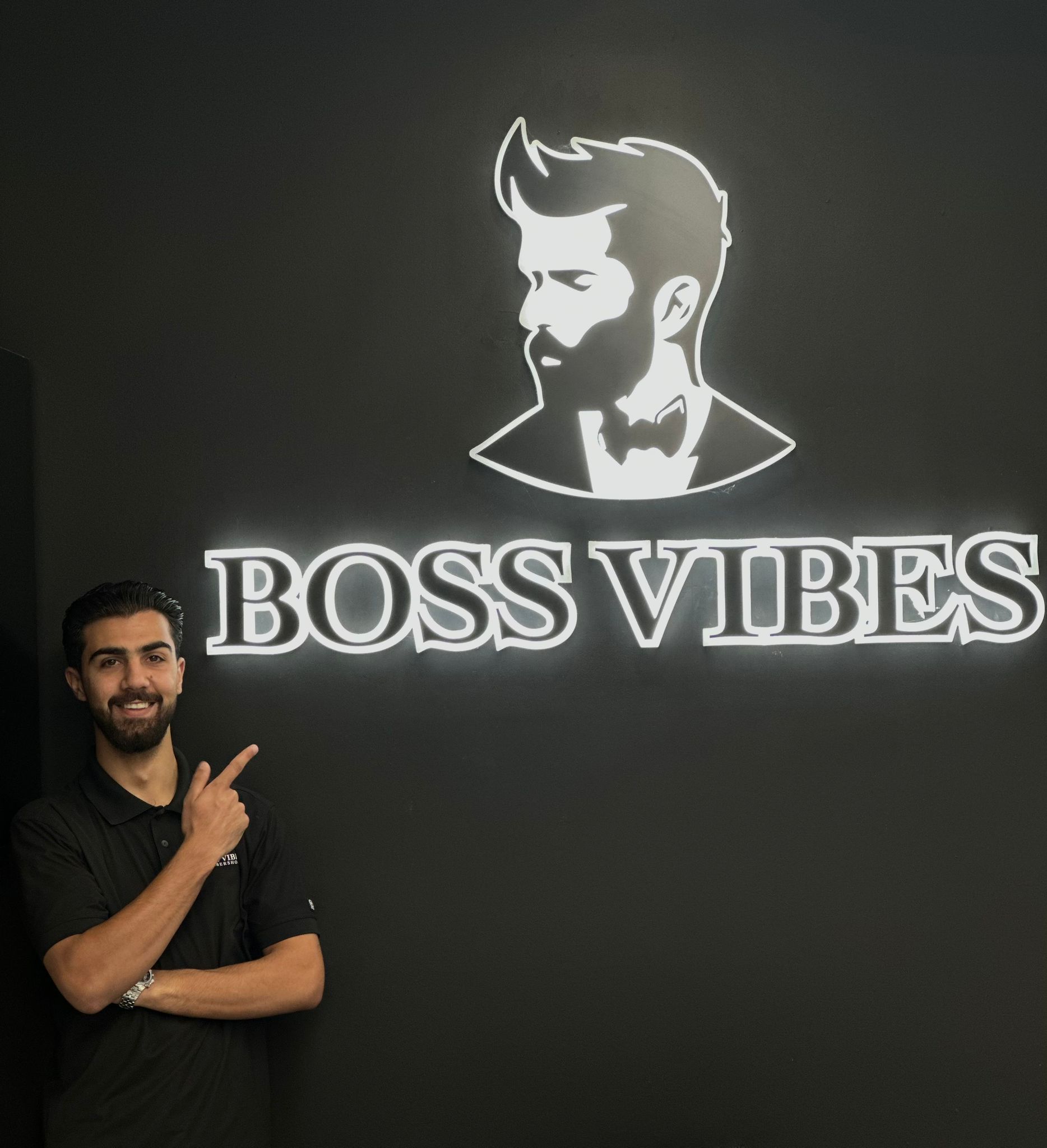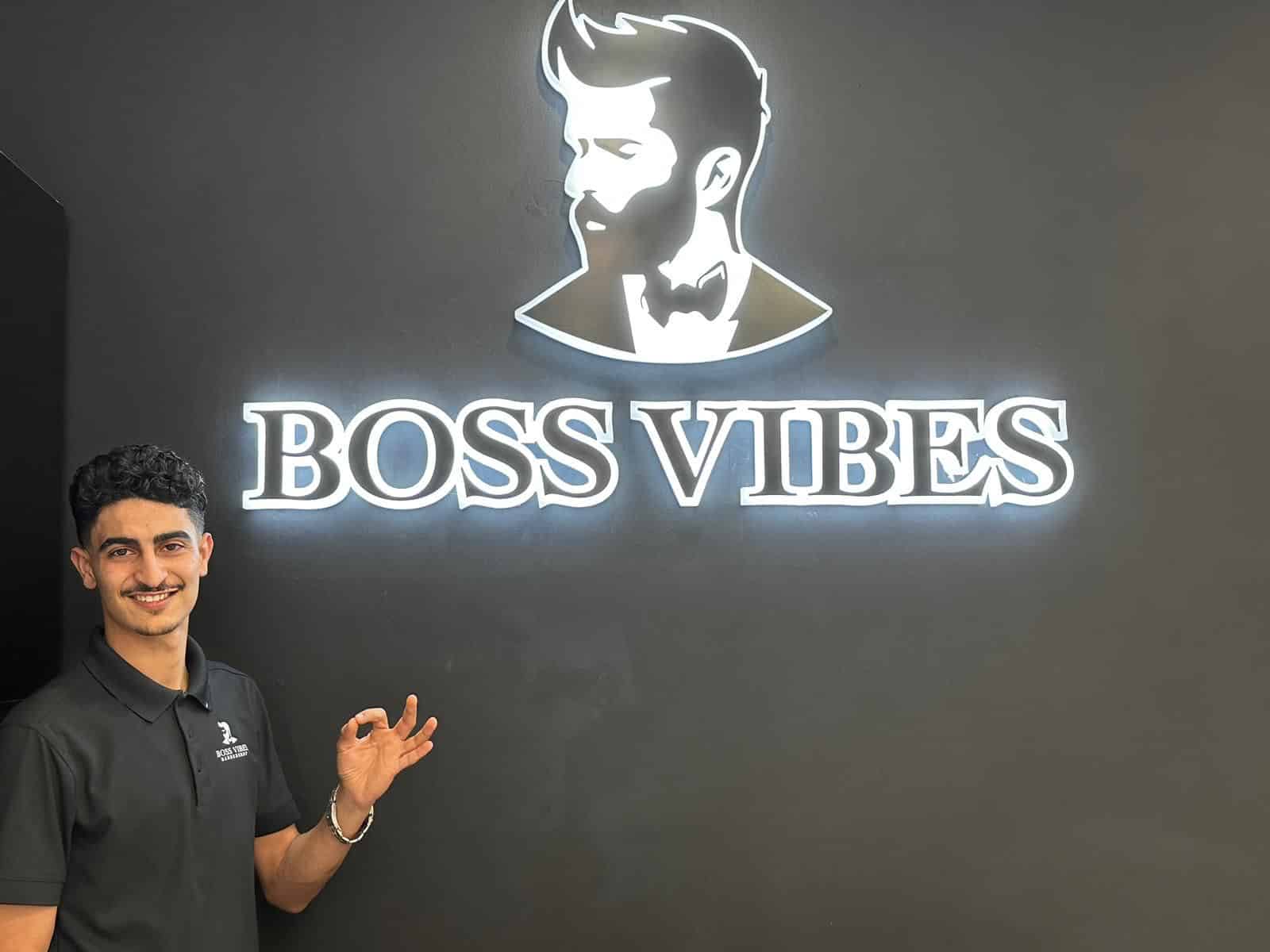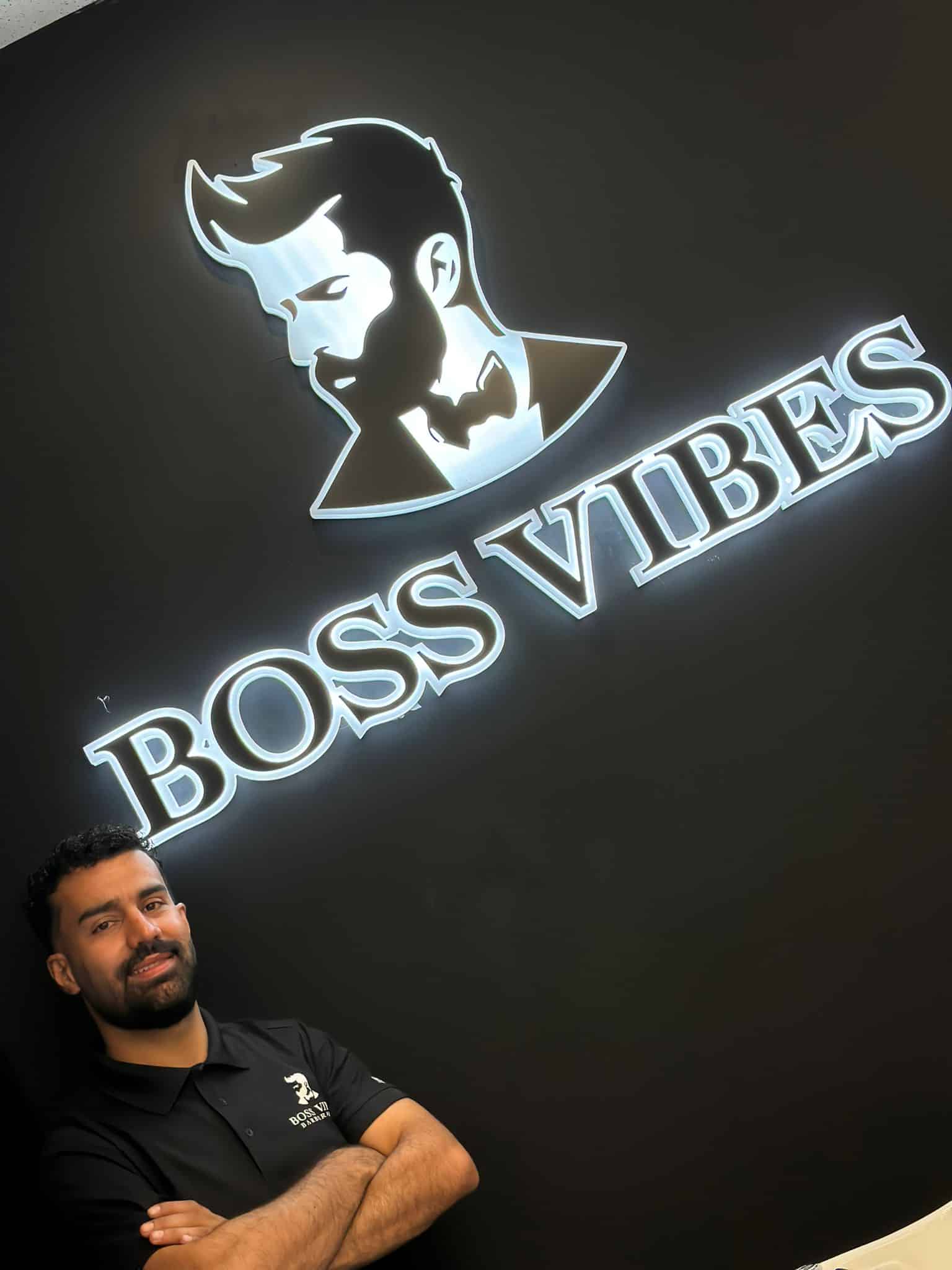 Each image encapsulates a moment of transformation, a testament to our commitment to bringing out your unique style. Whether it's a meticulously executed haircut, a flawlessly sculpted beard, or a stunning hairstyling creation, our gallery speaks volumes about the skill, passion, and dedication that define our craft. Take a moment to explore our portfolio and witness the artistry that awaits you at Boss Vibes Barbershop in Mississauga.
Time Required: 1hr 15 mins
Enjoy a haircut, beard trim lineup w/ blade, hot towel , facial with steam and black mask.
Time Required: 1hr 30 mins
Enjoy a haircut, beard trim lineup w/ blade, hot towel , facial with steam and black mask, ear and noise waxing.
Book Your Appointment today